The result of our work is a wide range of products, adapted to suit the needs of the different distribution channels. Our daily work is focussed on gaining a deeper knowledge of the expectations, desires and needs of our customers and end consumers. We offer customised solutions for the different distribution channels.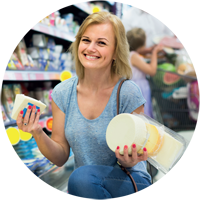 Packaging: we offer a wide range of materials and formats to make sure that our product stands out on the shelves.
Ingredients and recipes: we have an extensive variety to adapt to the latest consumer trends.
We can produce for your brand: we have our own brand and can also adapt the product for the distributor's brand.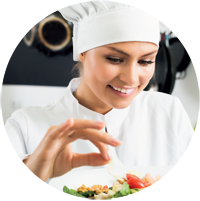 Customised: our sales formats are adapted to the size and requirements of each professional.
Innovation: we are working on new solutions, to allow professionals to create different dishes and to make their work easier.
We can produce for your brand: if you're a distributor of our own brand or we can make the product you require with your brand.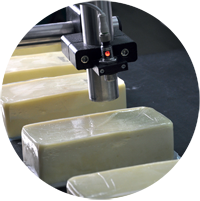 We are well positioned to meet your specific needs, with fine quality ingredients that improve and differentiate your product.
We focus on innovating and developing in close cooperation with you: our R&D department will work as part of your team to achieve the raw materials that ensure that your end product meets the needs of even the most demanding customers.
Customised: our ingredients are adapted to the different production processes and industrial segments, such as ready-made dishes, pizza manufacturers, etc.
At an international level, our products are present in more than 42 countries and we aim to open up new markets and to strengthen our position in geographic areas with great potential. Our management model, based on innovation and flexibility, has led to our strong international expansion and an excellent response to the products that we market.